Please scroll down for COVID-19 updates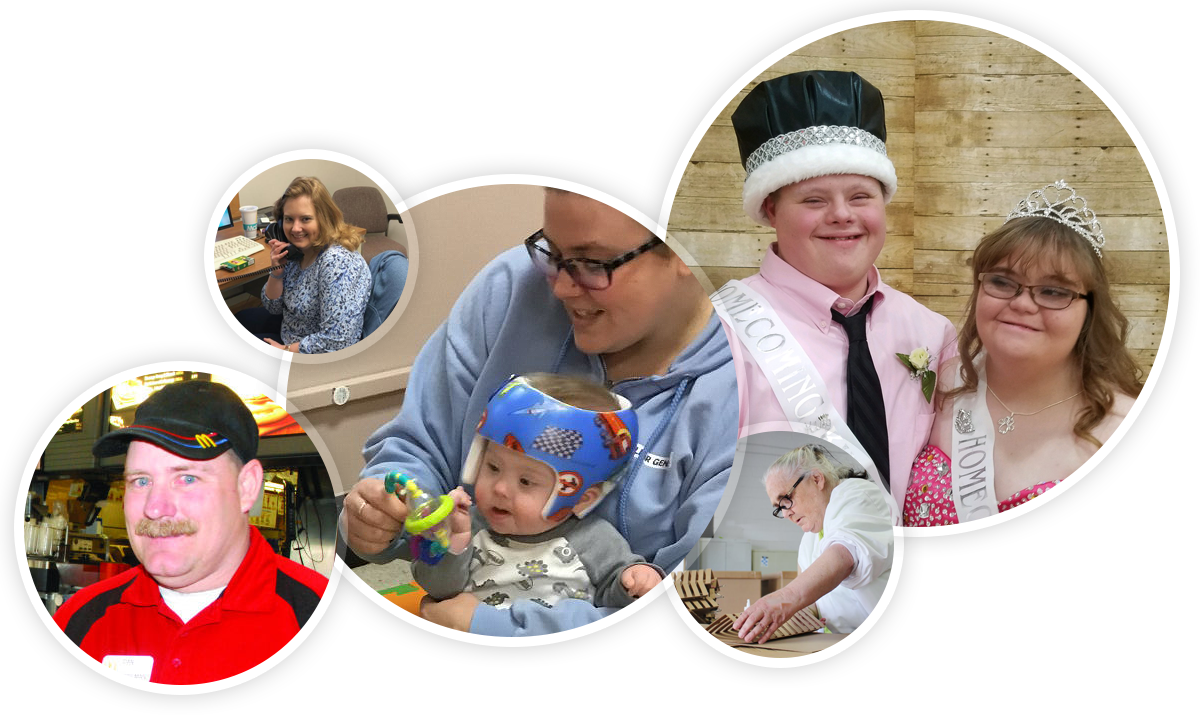 UPDATED – 3/23/2020
The Perry County Board of Developmental Disabilities is here to support you!
Please be assured we continue to work hard to provide supports and services for people with disabilities in Perry County. Although we aren't allowing visitors to our buildings, we hope you are able to connect with someone by phone, email, or video. Employees are working from home and are available during normal working hours.  Please click here to access our staff directory.
Department Directors can be contacted directly if you have questions or concerns.
David Couch, Superintendent   740-684-0624
Ron Spung, SSA Director   740-684-2075
Cindy Aiello, Children's Program Director   740-605-7812
Jessica Stroup, Administrative Supports Director   740-684-1847
Caley Boyden, Finance Director   740-684-0187
Shelly Lackey, Community Supports Director   740-684-1928
If you need to report abuse or neglect of someone with a disability, please call 740-605-7746.
These changes went into effect on Monday, March 23, 2020 and will remain in effect until further notice.
A Message from David Couch, PCBDD Superintendent – Updated 3/21/2020
As we all face uncertainty and unknowns in the days, weeks, and months ahead, we want our entire community to know that our thoughts and prayers are with you and your families. We aren't sure the complete impact of this virus, but I want to update everyone about our commitment to the people of Perry County.
We do not have plans to close unless we are told to do so. We have been working over the past 6-8 months to implement a mobile workforce, and we feel we are prepared to move forward doing this from our homes during this time, as necessary. We continue to ensure the health and safety of people with disabilities and provide quality supports and services. We have suspended home visits and are limiting the number of people in our buildings. We ask you to only come in-person if you have immediate needs and call before you come to ensure someone is there who can help you. We continue to practice physical distancing and connect with people by phone, email, or video and we are working to the best of our abilities.
We continue to monitor daily guidance and directives from local, state, and federal authorities. We try to learn more information by connecting with credible sources such as the Perry County Health Department, the Ohio Department of Developmental Disabilities, the Ohio Association for County Boards, the Ohio Department of Health and the Centers for Disease Control and Prevention
Our website and Facebook page continue to be good resources for our community. We upload and post the latest information to these pages and encourage you to visit there often.
We would like to give special appreciation and recognition to Direct Service Professionals who aren't able to stop and go home when everyone else does. We are so very thankful for them as they continue to support and meet the needs of people with disabilities, and we hope they stay well and safe during these times.
Take care, stay well, and stay safe. Please call the Administration Office at 740-342-3542 with questions, concerns, issues, or needs. To report someone with a disability being abused or neglected, please call 740-605-7746.
Best regards,
David C. Couch,
Superintendent
d.couch@perrydd.org
Information on what we are doing and
how to get help during the COVID-19 pandemic:
As of 3/21/20:
Operations:
PCBDD has implemented an emergency operations plan. At this time, staff may choose to work from home with regular supervisor check-ins conducted by video chat. Most staff have work cell phones and are readily available by phone and email during active working hours, just as they would be if they were working in the office. There is a small number of staff rotating and working in each building during normal business hours. Please click here to access our staff directory.
PCBDD Board members are kept up to date about any impacts or changes in our operations.
Services and Supports:
All March events, training, and meetings were postponed or cancelled. We continue to consider what meetings can be held virtually or by phone. We are looking forward to April events, but no decisions have been finalized yet. All out-of-county staff travel has been suspended. We are currently not scheduling any events at our Community Connections Center.
We continue to communicate regularly with local providers about their needs and what immediate areas of care may be necessary and vital for the people they are directly supporting.
All PCBDD staff continue to work on the Strategic Plan and focus efforts on initiatives such as: community employment, waitlist, provider supports, non-traditional funding options, Baldrige, leadership, and expanding technology.
COVID-19 Education and Support:
Resources and information are available to the community on our website and Facebook page and to staff on an internal shared drive. Department Directors are updated about daily briefings from the Perry County Health Department and Governor Mike DeWine. The Perry County Health Department and the Ohio Association of County Boards of DD have been instrumental in providing the necessary education and resources. Department Directors meet twice weekly to discuss growing concerns and rapidly changing responses and impacts as the virus evolves.
Staff at PCBDD are doing their part to flatten the curve by adhering to the following guidance and directives from local, state, and federal officials:
• We are physically and socially distant from others.
• We regularly sanitize and disinfect work and common areas.
• We encourage everyone to appropriately and regularly wash their hands.
• We have hand sanitizing stations in our lobby areas and set up throughout our buildings.
• We support people who wish to stay home when it's not essential for them to be out.
• We recommend for staff to stay home if they have even the slightest onset of illness.
• We hope to inspire others to do their part to flatten the curve.

For more information, visit: 2020CENSUS.GOV
Are you curious about how many people in your community are responding to the 2020 Census? Stay up to date with a map of self-response rates from across the United States. Start here.
Our Mission:
Making connections to promote abilities and enrich lives.
Welcome
The Perry County Board of Developmental Disabilities (PCBDD) is responsible to provide supports to children and adults who have developmental disabilities and are residents of Perry County, Ohio. We welcome your comments and questions. You may contact us at 740-342-3542.
David Couch
Superintendent